For every one person who successfully prevents or reverses Type 2 diabetes, at least five health professionals may have helped to make that happen. GPs, consultants, practice nurses, podiatrists, dieticians can all play a role, yet the expertise of perhaps the most accessible health professional – the pharmacist – is often underutilised.
Key stakeholders in the NHS recognise the importance of the role pharmacists can play in diabetes prevention – but opportunities for pharmacists to embrace that role by upskilling can be scarce.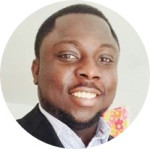 That was the issue Charles Odiase, Consultant Pharmacist in Primary Care and Diabetes Dacorum GP Federation (Lead Clinical Pharmacist), DUK Clinical Champion, joined the iDEAL panel to address. Charles is one of the very few Diabetes UK Clinical Champions with a pharmacy background.
"One of my key goals with iDEAL was to highlight the role pharmacy can and has played [in helping people living with diabetes better manage their condition] but hasn't been fully recognised," Charles says. "Pharmacy is the first point of call for almost any healthcare condition, it's where everyone goes to pick up their medication or to be seen for minor ailments."
As the iDEAL group acknowledges in its White Paper on reducing variation in diabetes care processes, a person may see their pharmacist as many as eight times more often than any other healthcare professional [Ali et al, 2012]. That provides a significant opportunity for pharmacists to identify people at risk of diabetes much earlier on, increasing the likelihood of prevention.
"With diabetes being a slow burning condition that progresses over time," Charles says, "community pharmacists are a good point of contact for patients who could be at risk of developing diabetes and could potentially screen them much earlier, and prevent them from developing further.
Community pharmacists are a good point of contact for patients who could be at risk of developing diabetes
"It applies to everyone, but particularly younger working people; they probably don't have time to go their GP practice during the working week, but when you have pharmacies open 7 days a week, open long hours, people can go in after work, during work or before work. They don't have to book an appointment or wait in a long queue, so there's so much ease in terms of access to community pharmacists compared to GPs.
"There's also a key difference in that people may feel it's easier to have a conversation about diabetes with a community pharmacist than with a GP; it's less overwhelming than you might feel when you're booking an appointment feeling you need to explain why your blood glucose readings aren't as you think the clinician desires.
Community pharmacists aren't getting the diabetes training that other healthcare professionals receive..
"Yet in many cases, community pharmacists aren't getting the diabetes training that other healthcare professionals receive," Charles says. "In standard training programmes and at conferences you see podiatrists, nurses, GPs, and consultants, but you rarely see a pharmacist.
"I think people may get confused about how that provision of training will work, what kind of training is required, or what kind of service can be provided in terms of structure or follow-up, because in community pharmacies there are a lot of hurdles to accessing this kind of training. That's why one of the outcomes of the White Paper we wrote was to show that giving pharmacists greater access to patient records can make for a better intervention and get the pharmacist more involved in diabetes care."
Indeed, some organisations are already harnessing the potential of pharmacy by providing these professionals with more access to data; In London, AT Medics adopted a new pharmacist-led, data-driven approach to proactively improving healthcare, improving delivery of care processes (86% compared to previous 40%) and reducing the variation between the highest and lowest performers from 82% to 30% for 8 care processes [Shivani et al., 2018].
There's promise, too, in future collaborations between NHS England and the UK's pharmacy bodies; these organisations are working together to put forward a case for new programmes or services that utilise the UK's 66,000 pharmacists to improve diabetes care and reduce variation in outcomes.  
66,000 pharmacists could improve diabetes care and reduce variation in outcomes
"The key thing for iDEAL," Charles says, "is to ensure our stakeholders know that we need a recognised pathway where pharmacists are a fundamental part of care delivery. It's about making the case for just how much the pharmacist can do in their position on the front line."